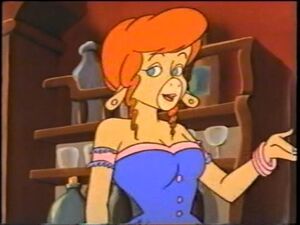 Lillian "Lily" Bovine is more than just a pretty face. She has a heart of gold and a kindness of an angel in addition to being unbearably beautiful. Miss Lily runs the Tumbleweed in Moo Mesa a drinking establishment where the C.O.W. Boys often go to unwind. She is well respected among the citizens of Moo Mesa and her generosity knows no bounds. Miss Lily will always spend whatever she has to help others in need.
Ad blocker interference detected!
Wikia is a free-to-use site that makes money from advertising. We have a modified experience for viewers using ad blockers

Wikia is not accessible if you've made further modifications. Remove the custom ad blocker rule(s) and the page will load as expected.